The exhibition Space for Our Planet in Portugal
16/05/2023
Thanks to the partnership with Portugal Space, Space for Our Planet  is displayed at the Sul-Sueste Station (Terreiro do Paço), until 22 May. This place is one of the access points to the capital showing real testimonies from academics, fishermen, astronauts, students, teachers or scientists, among others, including the testimony of four Portuguese.
"It is very important for Portuguese Space Agency to be associated with this exhibition, which has been held in different places around the world. It reflects our strategy and the way we look to the potential of space, and how we should explore it to find sustainable solutions for our life on Earth", points out Ricardo Conde, President of Portugal Space.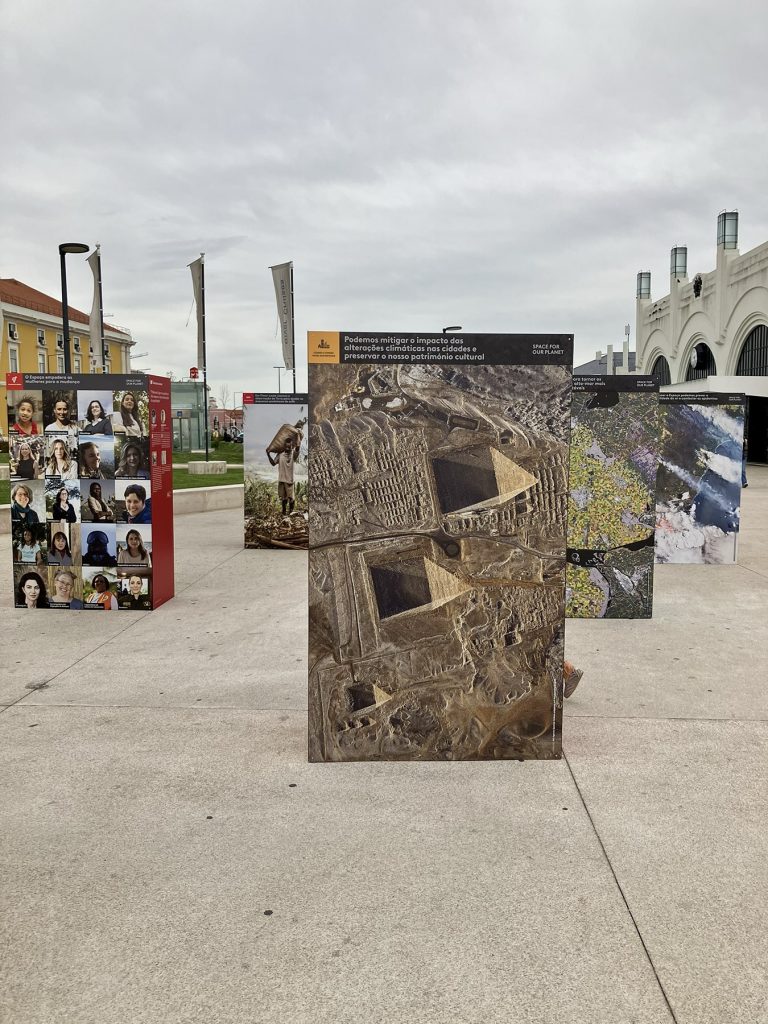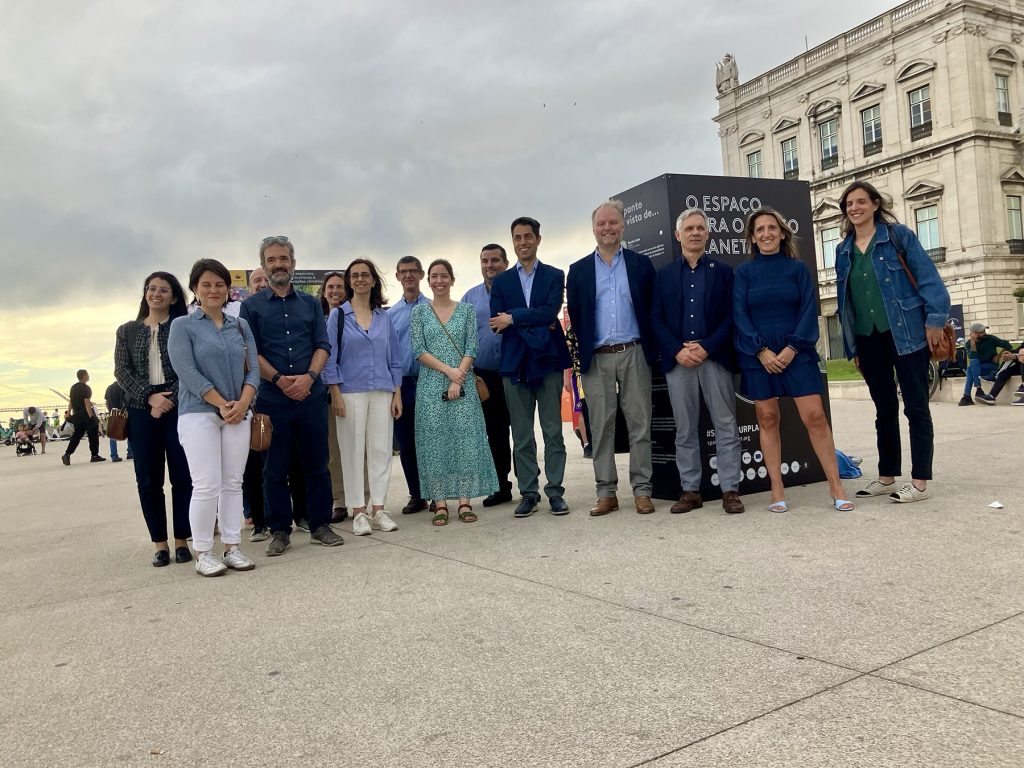 "This exhibition aims to show citizens that Space is not only a source of inspiration and technological achievement, and only reachable by a few, but that it belongs to all and it is for all. The Space and the satellites allow us to better understand our ecosystems and improve our quality of life on Earth, in the most diverse areas. We hope that each person who visits this exhibition is able to be inspired by the testimonies of those who already use these resources in their activities, and by the incredible images that Space gives us of our Planet", says Carolina Sá, Portuguese Space Agency's Earth Observation project manager.
A guided tour of the exhibition has been organised by Portugal Space on April 28th in presence of Ricardo Conde, Carolina Sá, Portugal Space Delegates and the curators, Fiorella Coliolo and Benoit Delplanque.
«Space for Our Planet» inaugurated on April 22nd to celebrate the Earth Day, was also featured in the Portuguese TV evening news :