Using satellites, we can always stay operational during epidemic crisis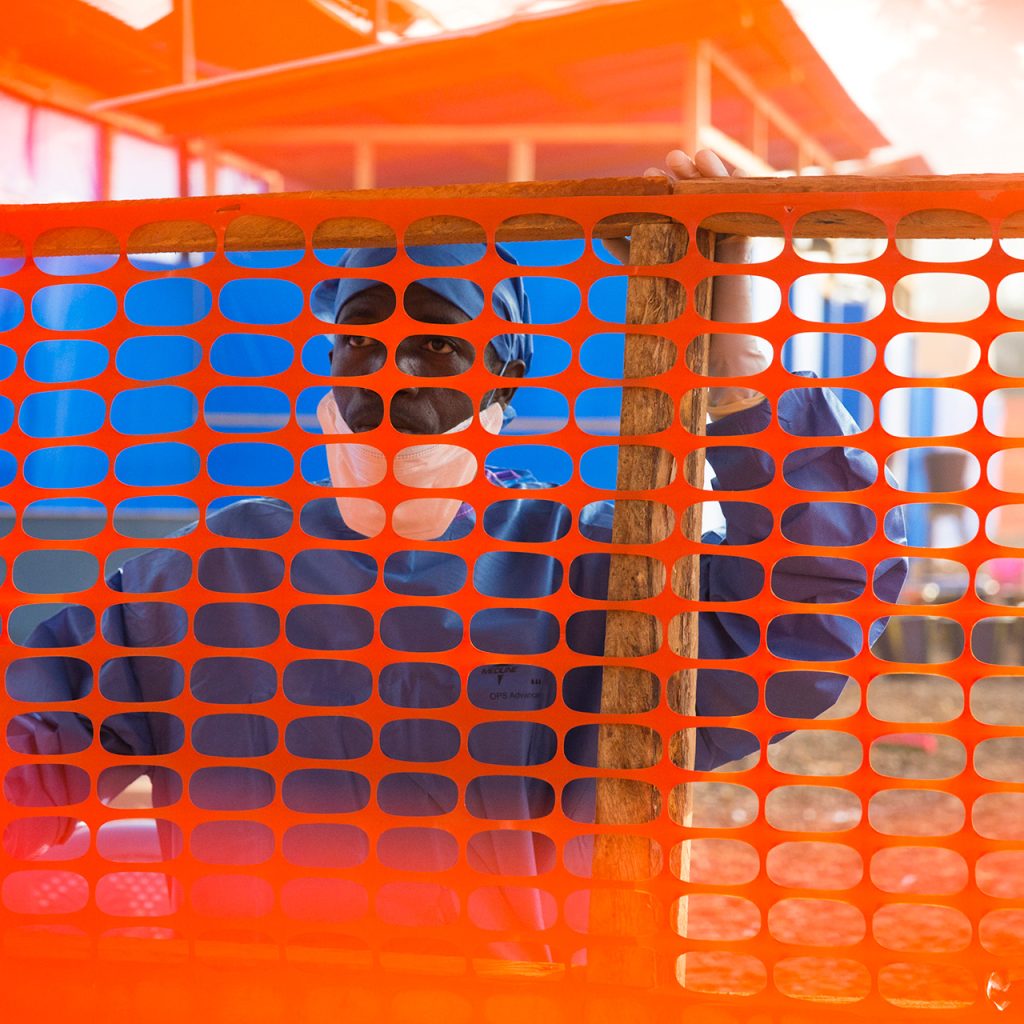 Jean-Luc Gala, Doctor Catholic University of Louvain, Belgium
The objective of the ESA Space Solutions's project, "Biological Light Fieldable Laboratory for Emergencies" (B-LiFE), is to provide the best possible diagnostic tools for crisis areas, thus offering essential data for faster emergency responses while guaranteeing the safety of intervention personnel and of surrounding populations. B-LiFE has already been successfully deployed in Guinea to fight the 2014-2015 Ebola epidemic and also in 2020 during the COVID crisis in Italy.
Interview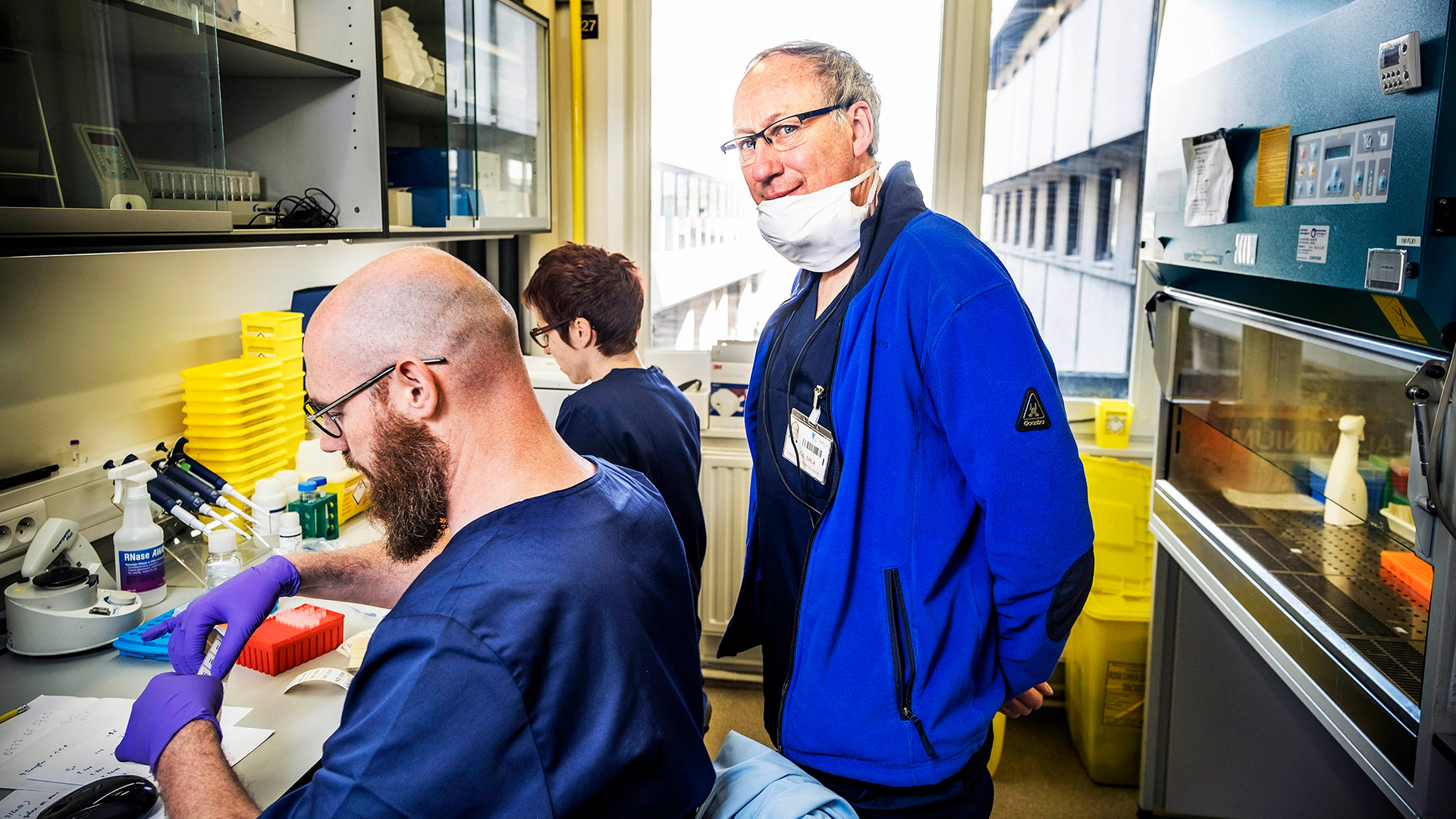 My name is Jean-Luc Gala, I am a medical doctor with a PhD Thesis and a lecturer at University of Louvain. I have a strong medical background, as a medical doctor, a strong academic background as a lecturer, and a military background as former, now-retired, medical officer. These backgrounds have helped me to develop an emergency deployment service called B-LiFE.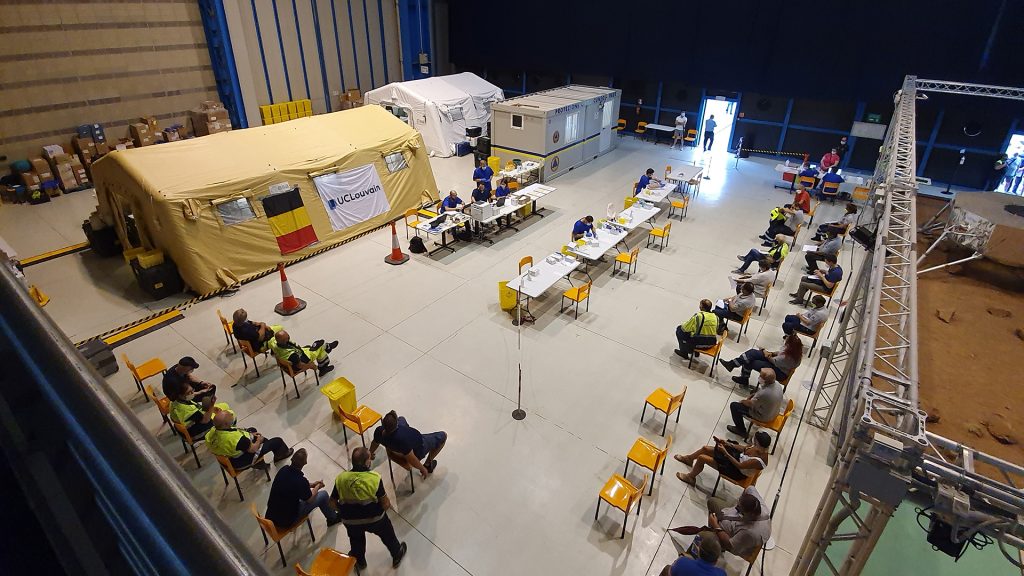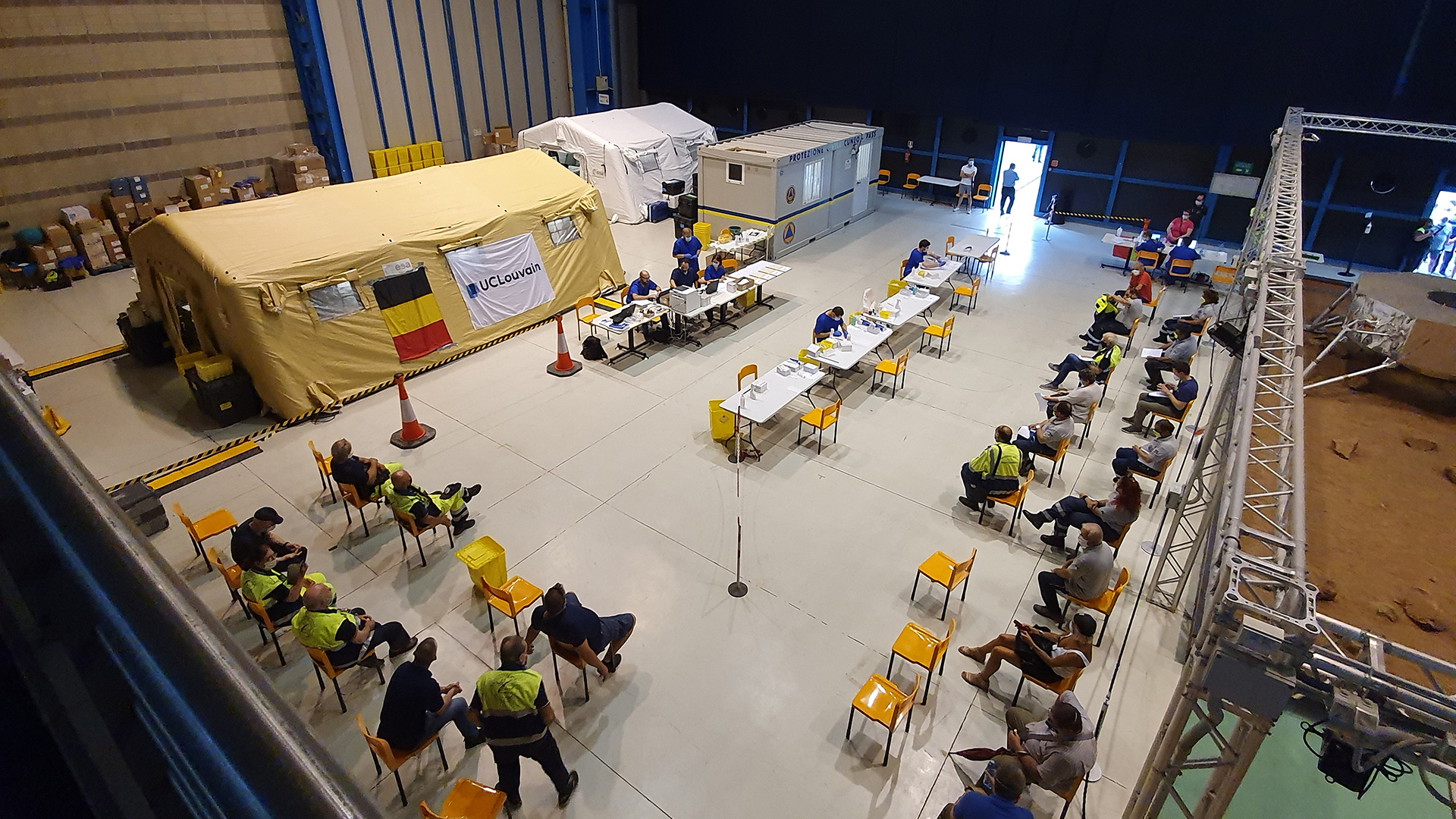 Recently we were deployed in Piemont, Northern Italy, at the request of the Italian health authorities in the context of the COVID epidemic that was seriously affecting the region. Our role was to perform mass COVID screening, which we did in two different locations. It was actually the first time that we had to relocate the lab during a mission. We were first deployed in Turin and then in Novara.
Our biggest mission was our deployment in Guinea, in western Africa, during the EBOLA outbreak which hit the region in 2014-2015. We stayed there in situ for three months, carrying out thousands of EBOLA test samples. We were deployed to support the EBOLA treatment unit run by the French NGO ALIMA.
It was a very long and challenging mission, and the first time that a Belgian lab had been deployed in Africa for this type of epidemic.
The concept of B-LiFE is very simple. We combine space assets and technologies used in space research in an operational capacity for deployment far away in very remote countries,
thousands of miles from base camp. We have to be able to communicate and exchange crucial information with the different stakeholders.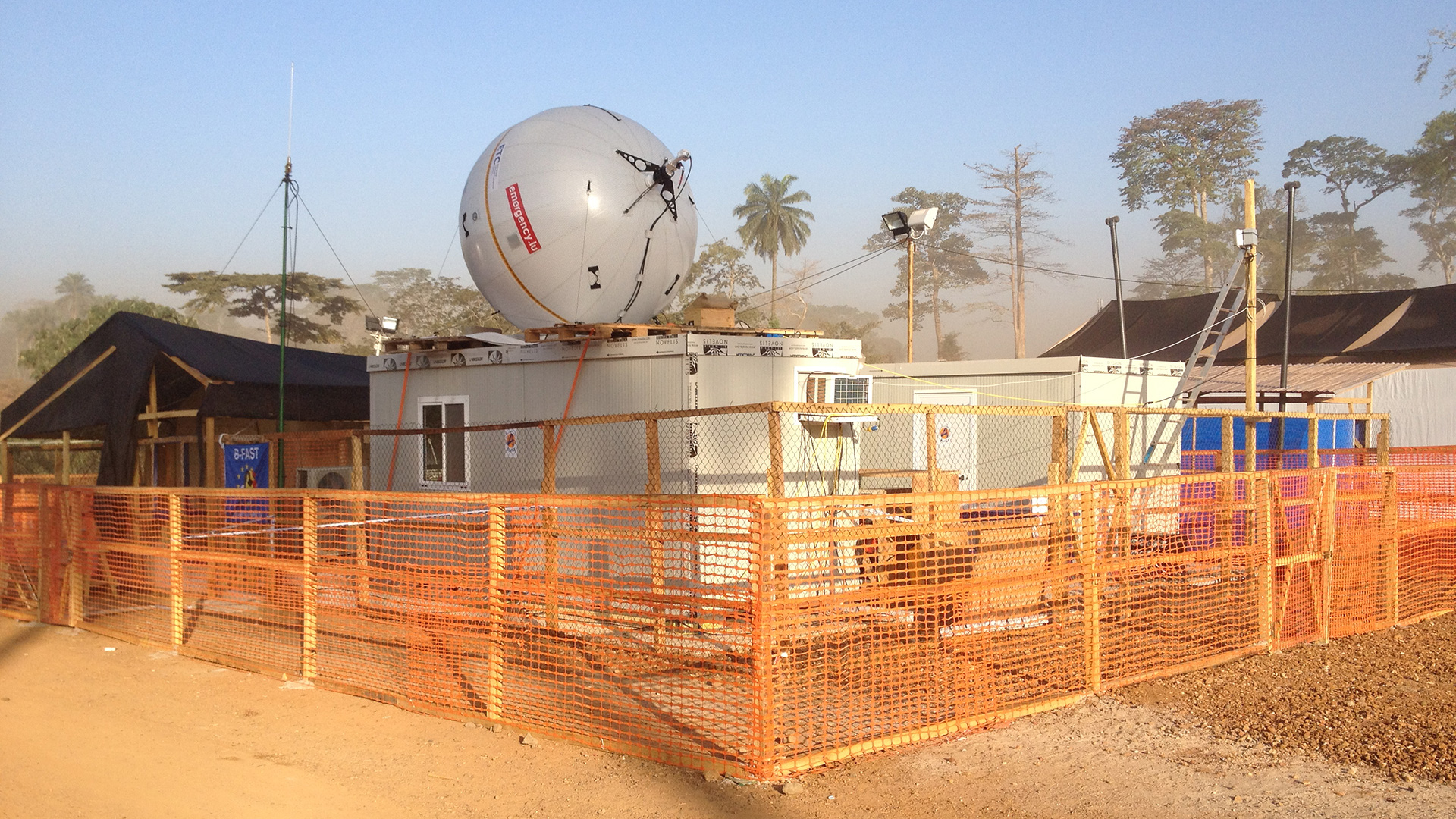 Using the satellite service Copernicus, we can map the area where the lab is deployed or will be deployed. So pre-deployment, the map is used to prepare the mission. During deployment, it helps devise "exit strategies" to increase the team's security by defining the emergency routes to take in crisis situations where we would urgently need to evacuate personnel because of civilian unrest. This is not so rare in developing countries and, in very remote areas with political tensions, personnel have little protection. So we need to prepare the best exit routes and ideally to have many of them.
We also have to geo-position personnel, as not everyone stays in the lab all the time.
Sometimes we need to send a sampling team outside the lab, sometimes miles away, to get special samples. At any time, the head of the lab needs to know where the team is, what they are doing, how they can come back, and the best route back to base camp. This increases security and such good management helps manage the lab more efficiently.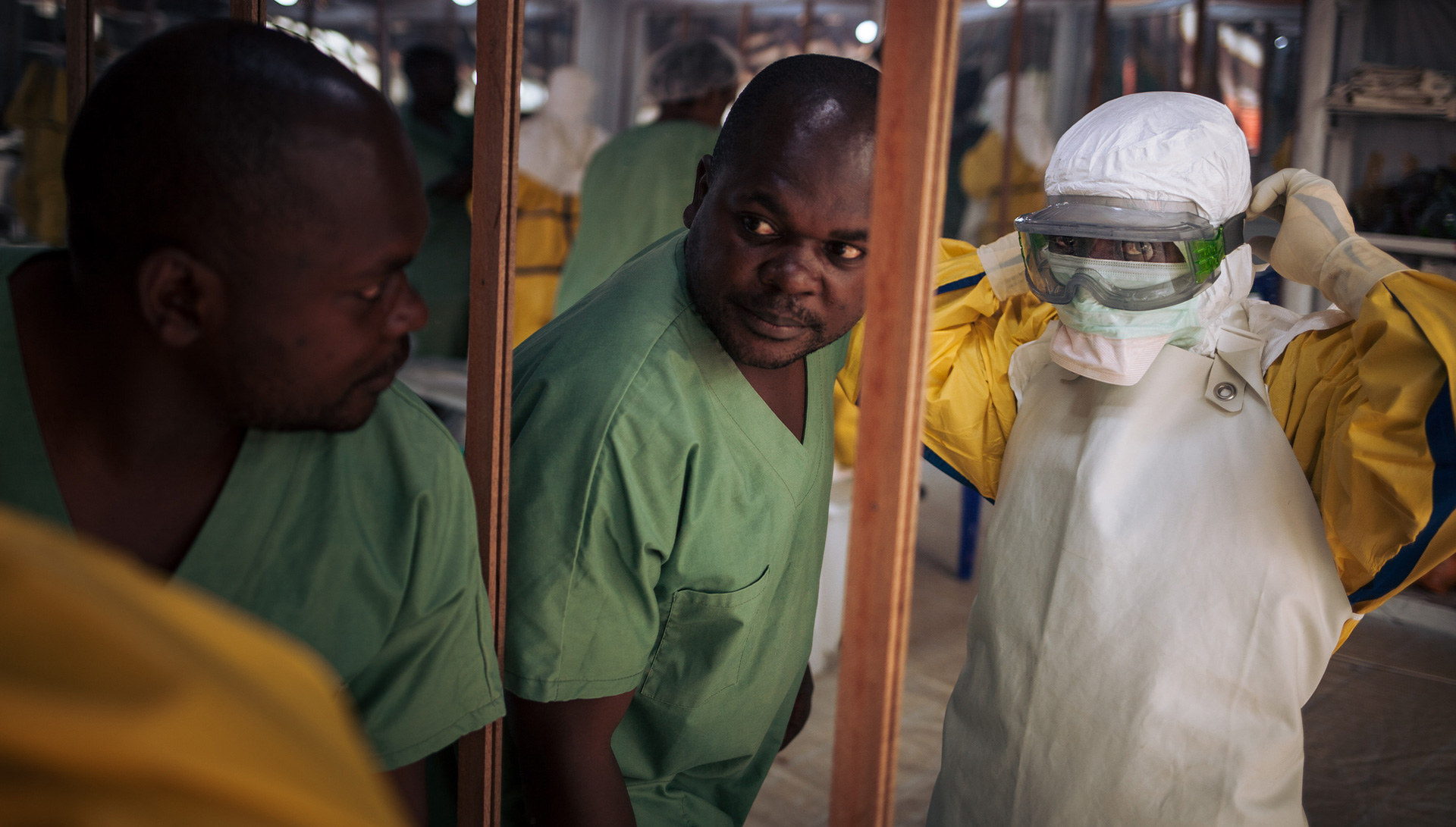 And finally by combining all these methods we can create a dynamic mapping of the disease,
a genuine map of the epidemic. You can then take a normal map and input data concerning clusters, where they are located, and how they are progressing during deployment. Are they increasing? Are they decreasing? Are there new clusters occurring elsewhere.
All this information is crucial if you want to be really efficient in a secure way.
Gallery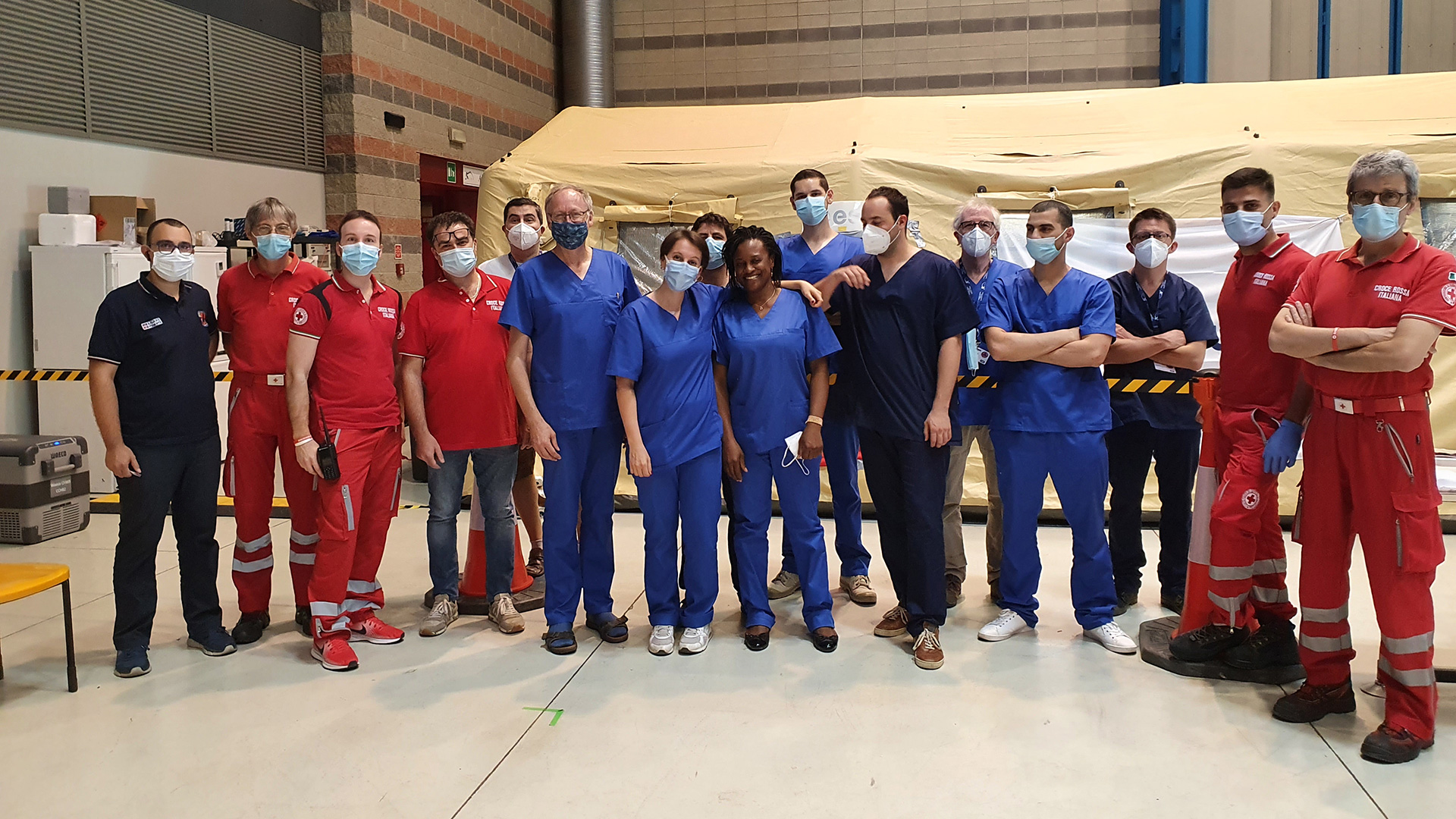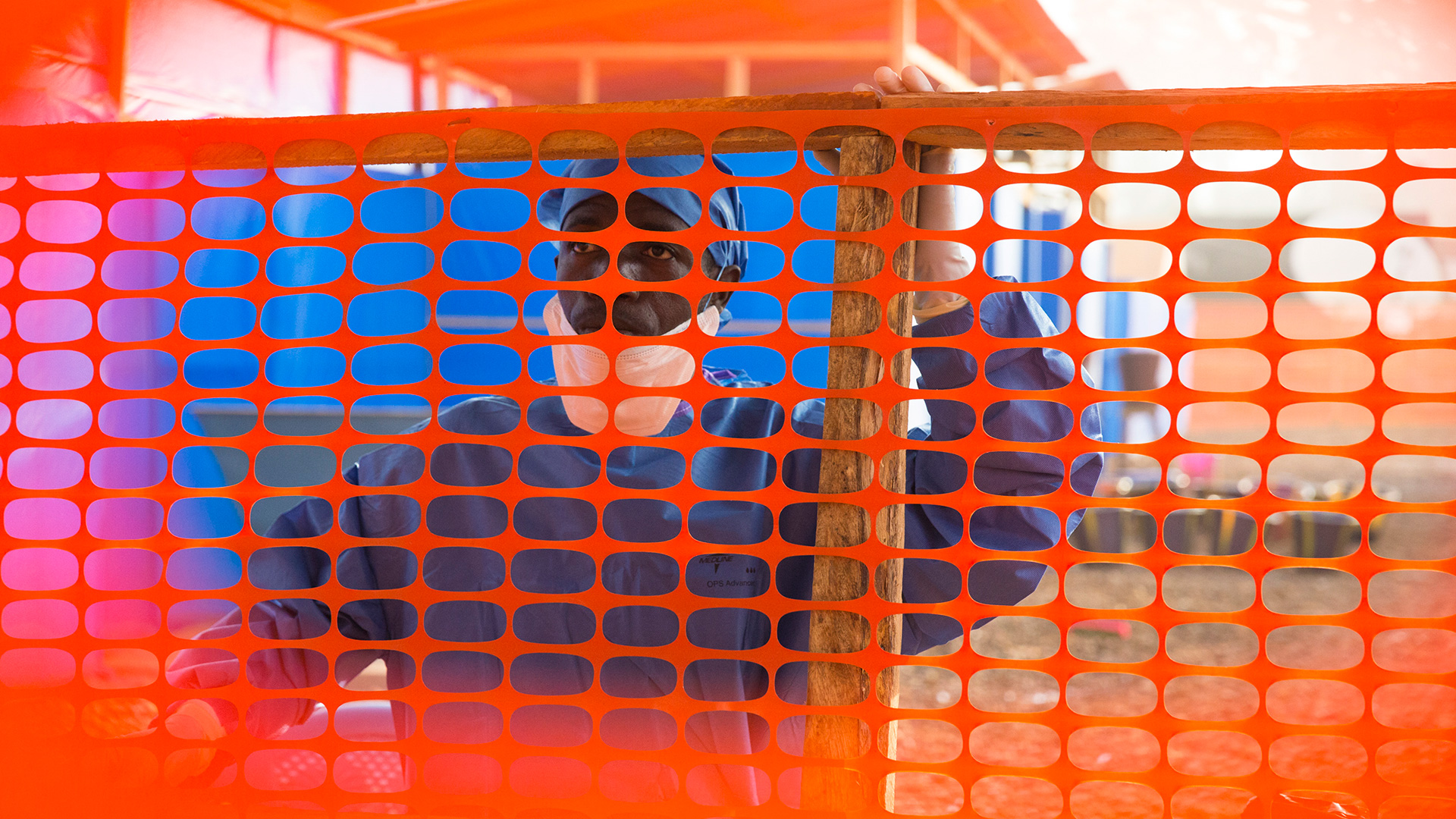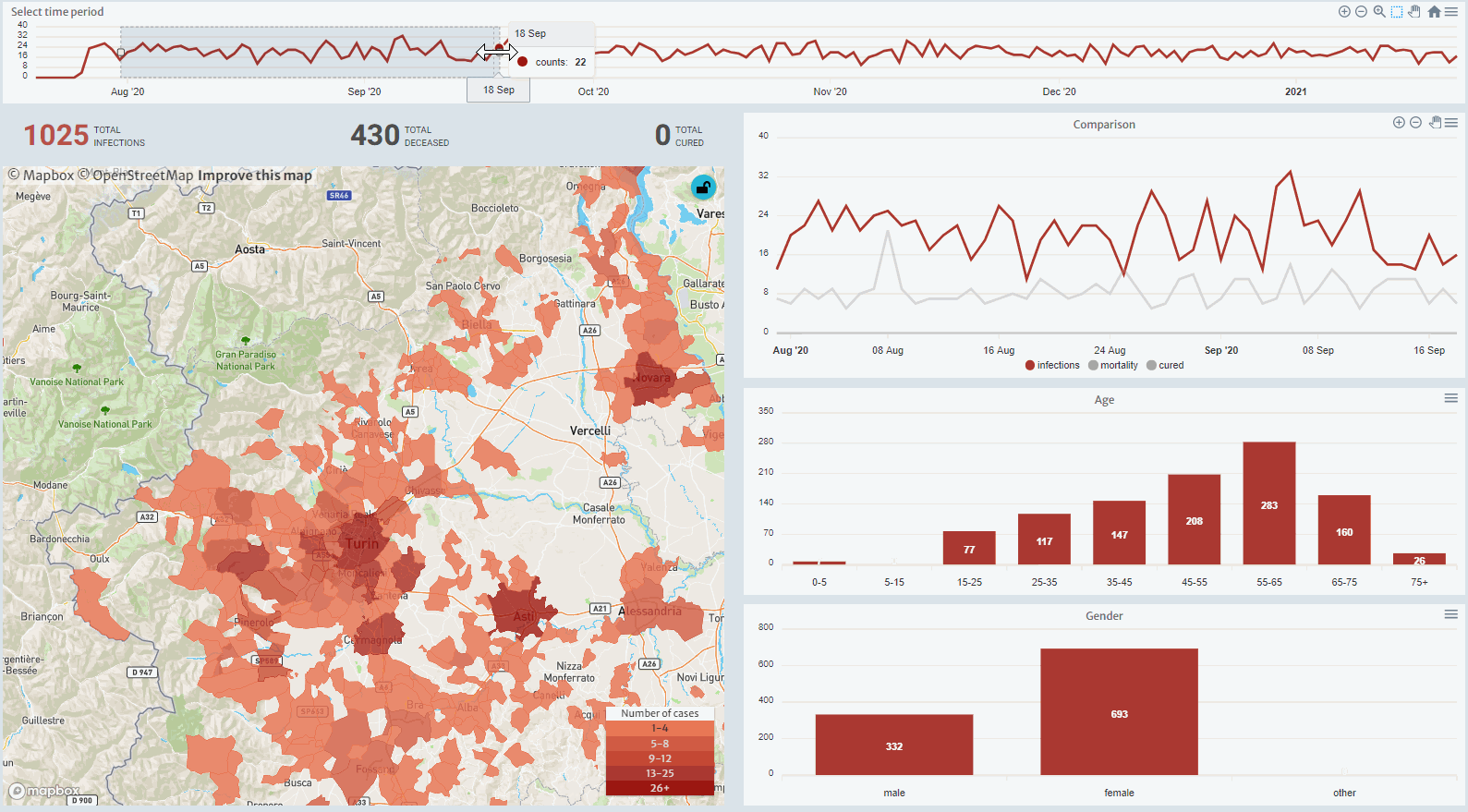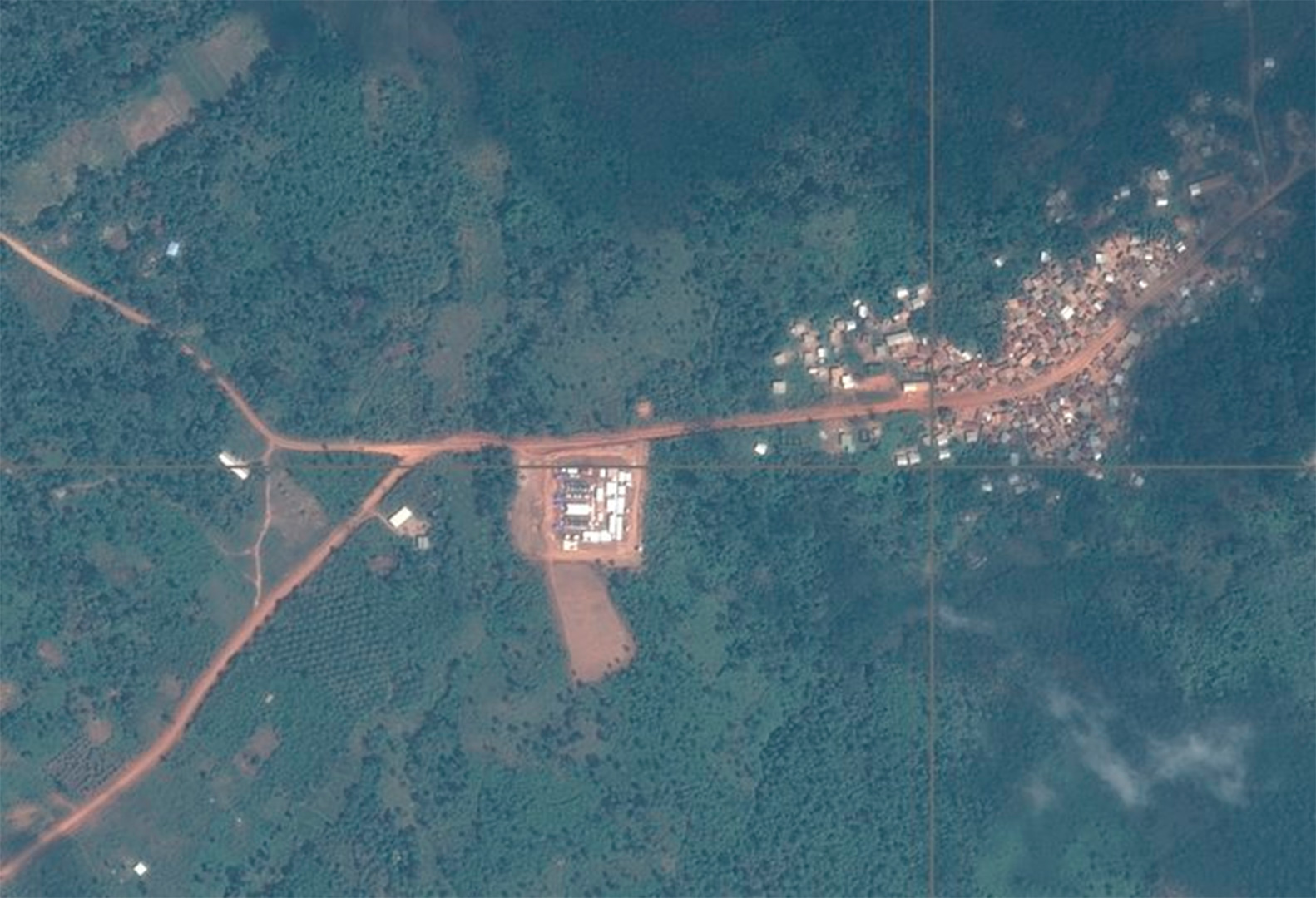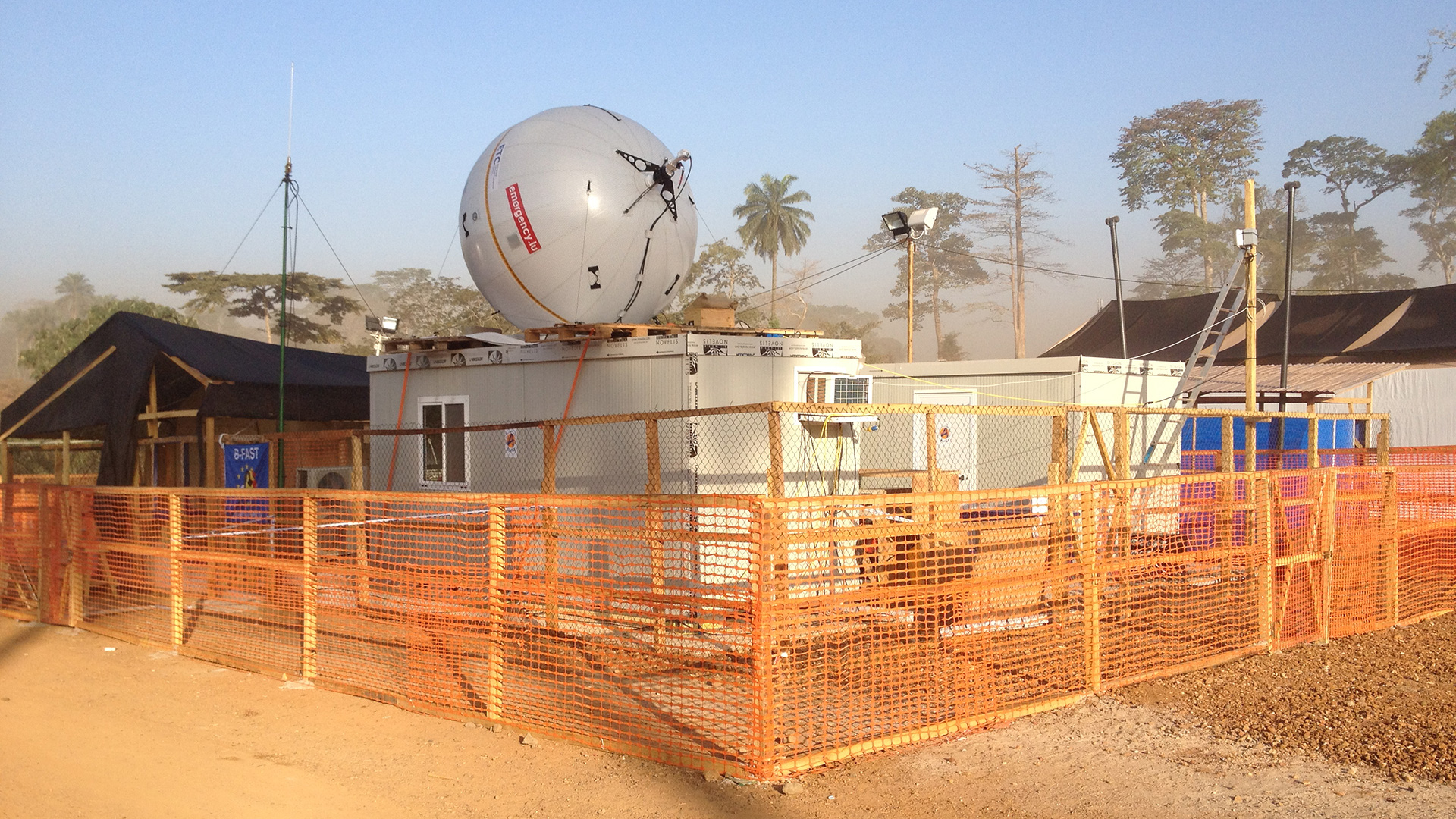 The B-LiFE laboratory deployed in Guinea in 2014-2015 during the EBOLA epidemic integrates space communication, earth observation and geo-positioning technologies. Photo: Jean-Luc Gala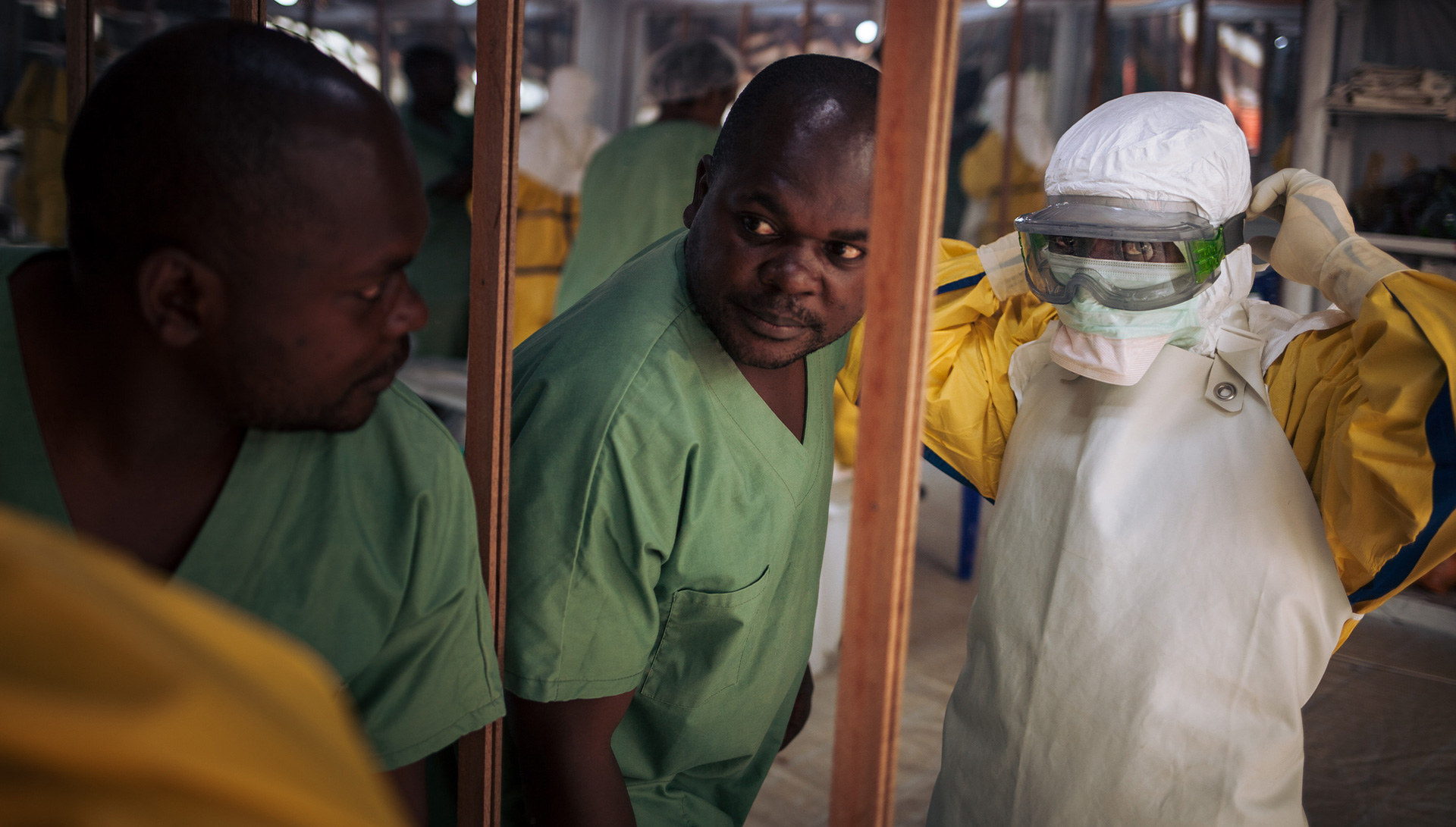 The EBOLA virus first appeared in the Democratic Republic of the Congo in 1976. In December 2013, it appeared in West Africa from south-east Guinea before spreading to Liberia and Sierra Leone. The virus can have a fatality rate of 90%. Photo: Alexis Huguet EBOLA en RDC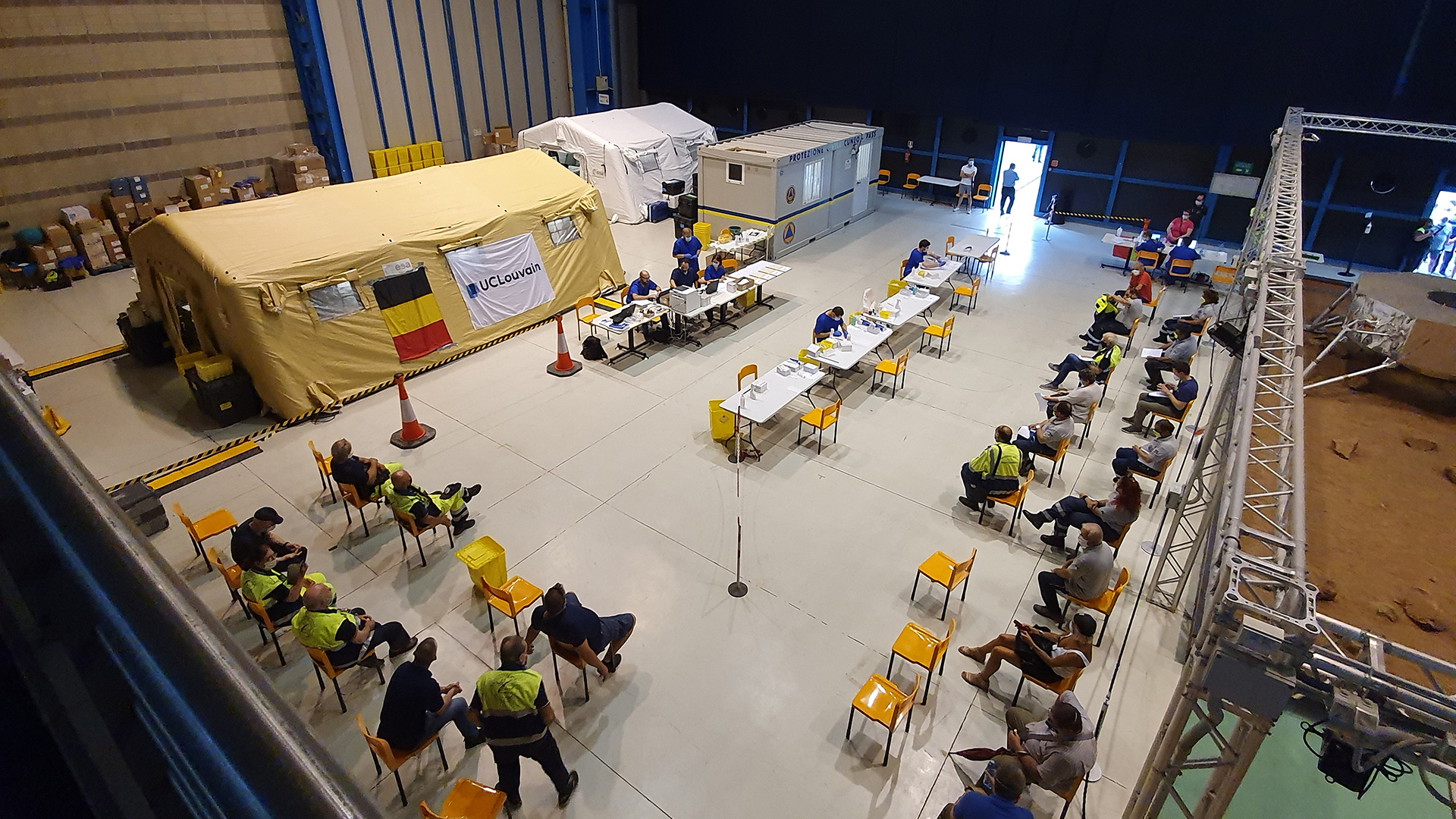 Deployment of the B-LiFE laboratory in Italy during the COVID crisis. Photo: Jean-Luc Gala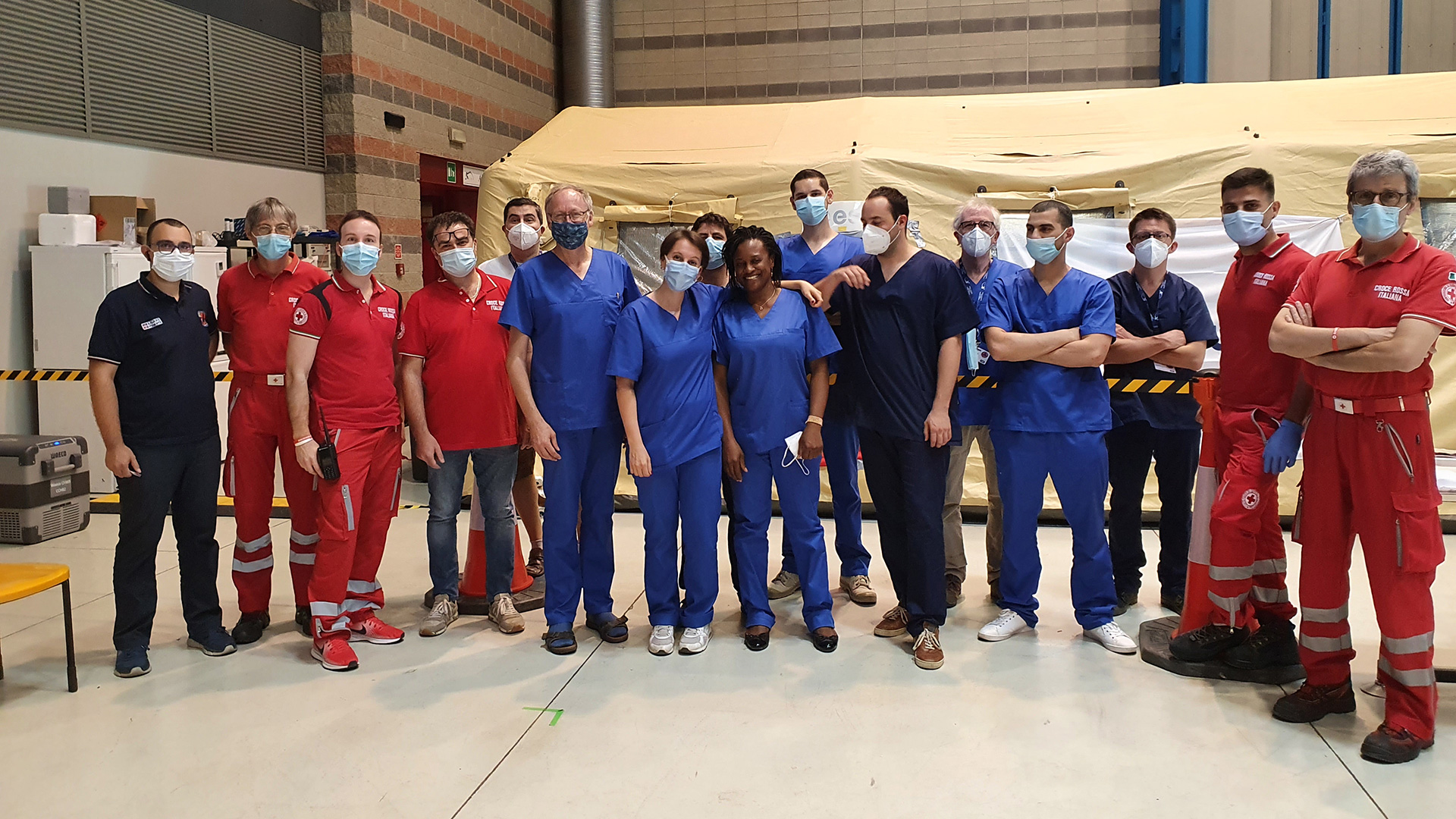 The B-LiFE laboratory team in Italy during the COVID crisis. Photo: Jean-Luc Gala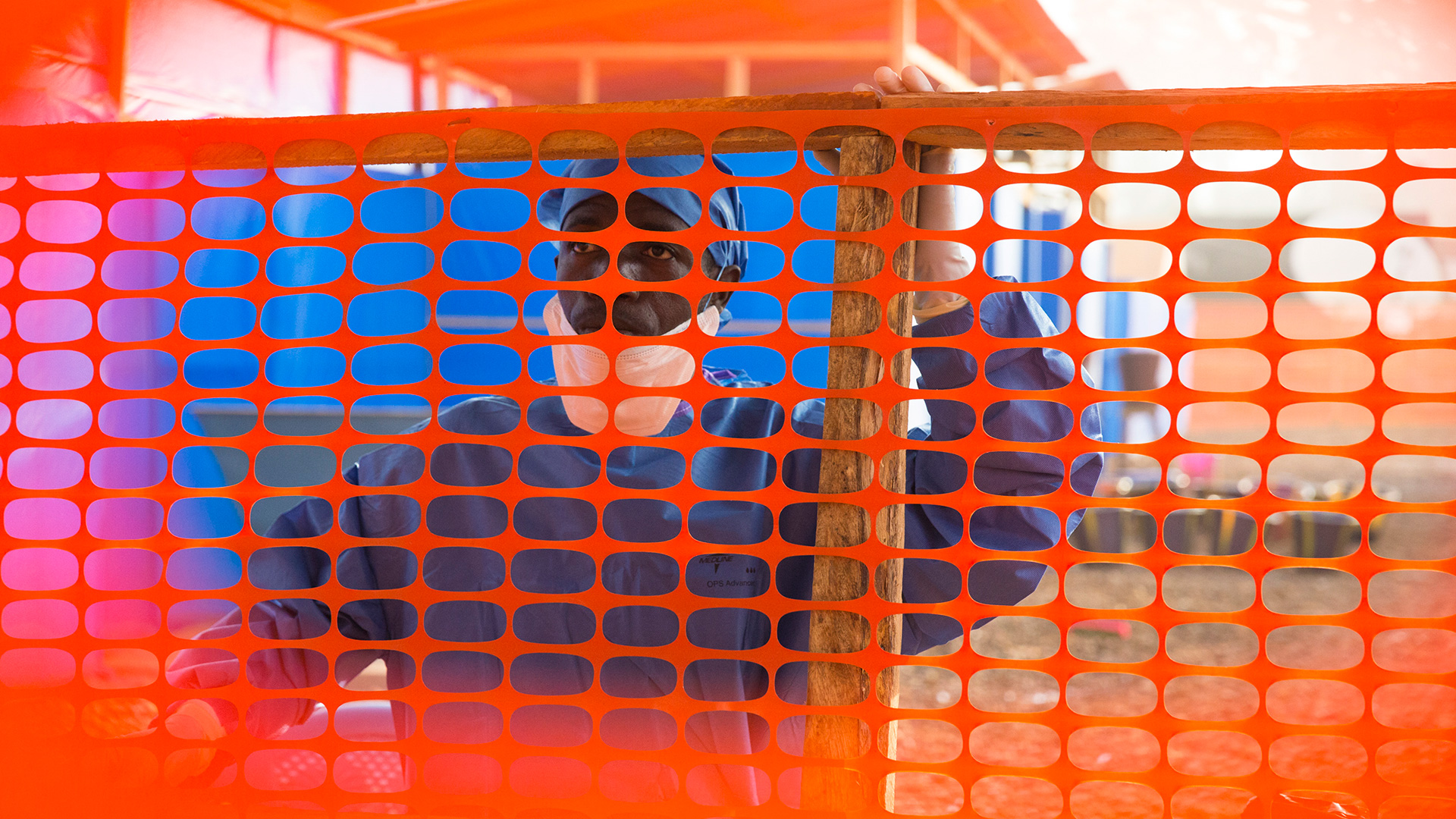 West Africa started in south-east Guinea in December 2013, before spreading to Liberia and Sierra Leone. Photo: UN Photo/Martine Perret – Nzérékoré Guinea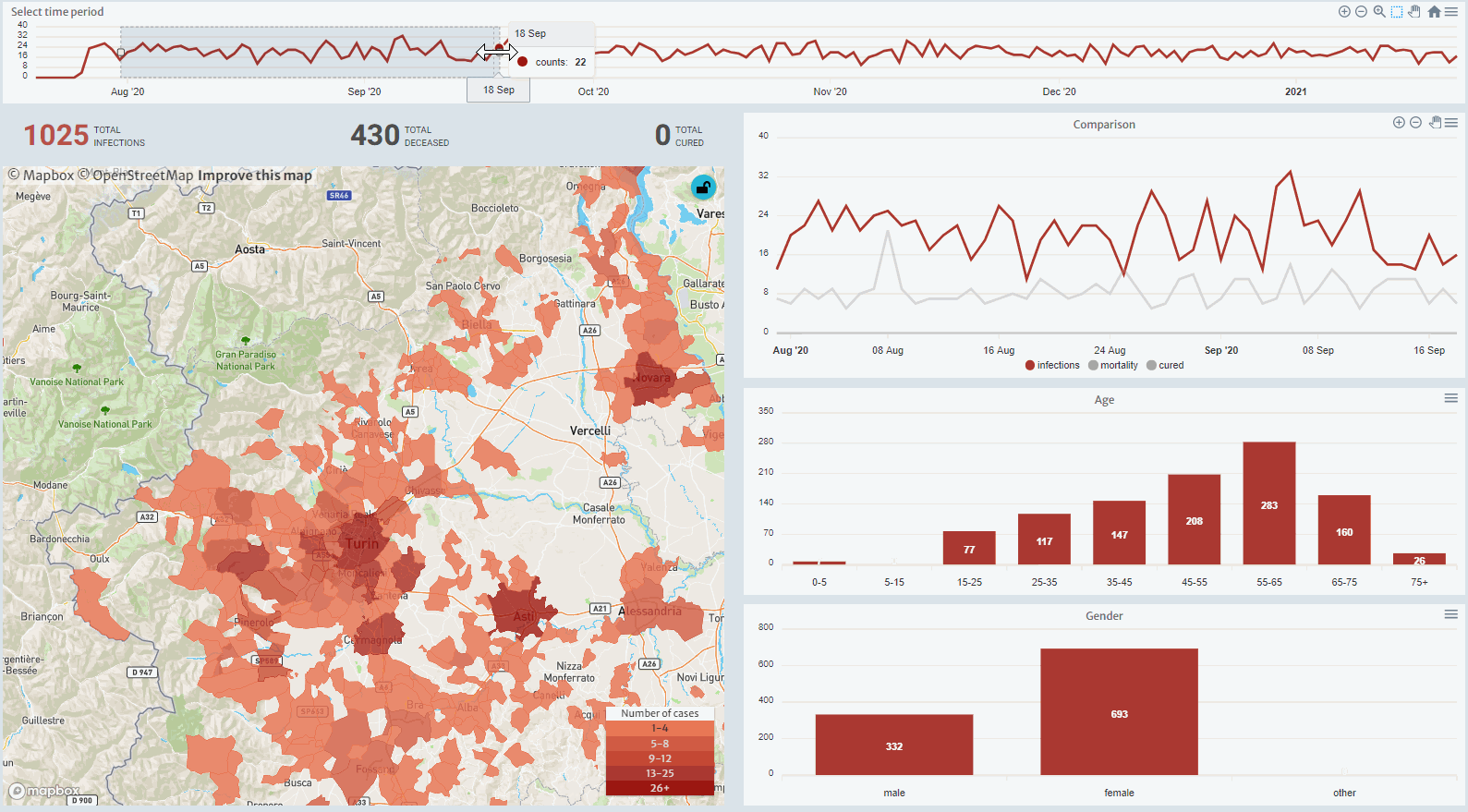 Using integrated spatial technologies, the B-LiFE laboratory can generate real time maps of epidemics. Image: Jean-Luc Gala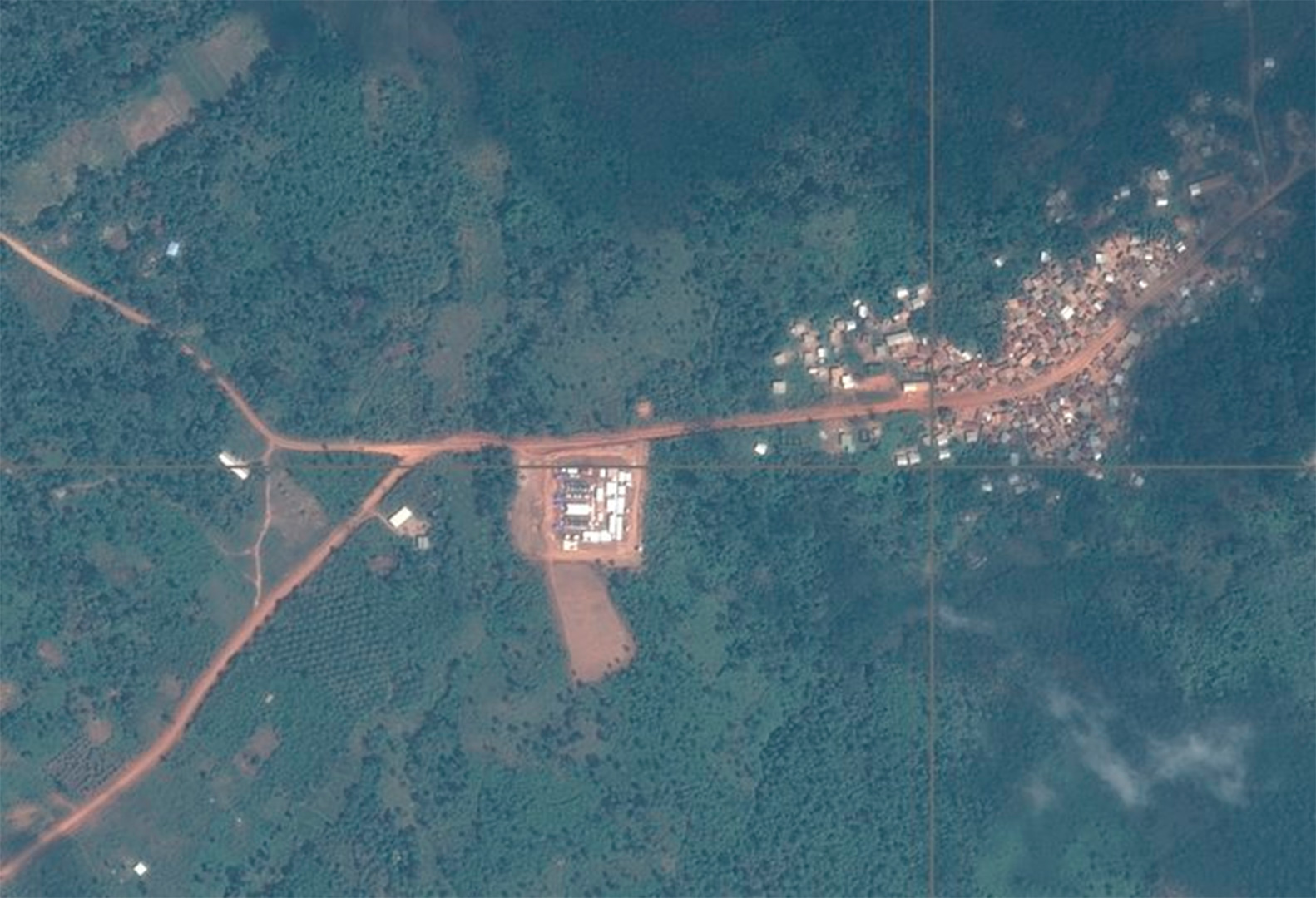 During its deployment in Guinea, B-LiFE used earth observation technologies provided by the Copernicus mission to help set up and prepare for any eventual emergency evacuation. They were also able to create real time maps of the epidemic. Image: Mission Copernicus
This story is under the SDG
Good health and well-being
Ensure healthy lives and promote well-being for people of all ages
Check out more