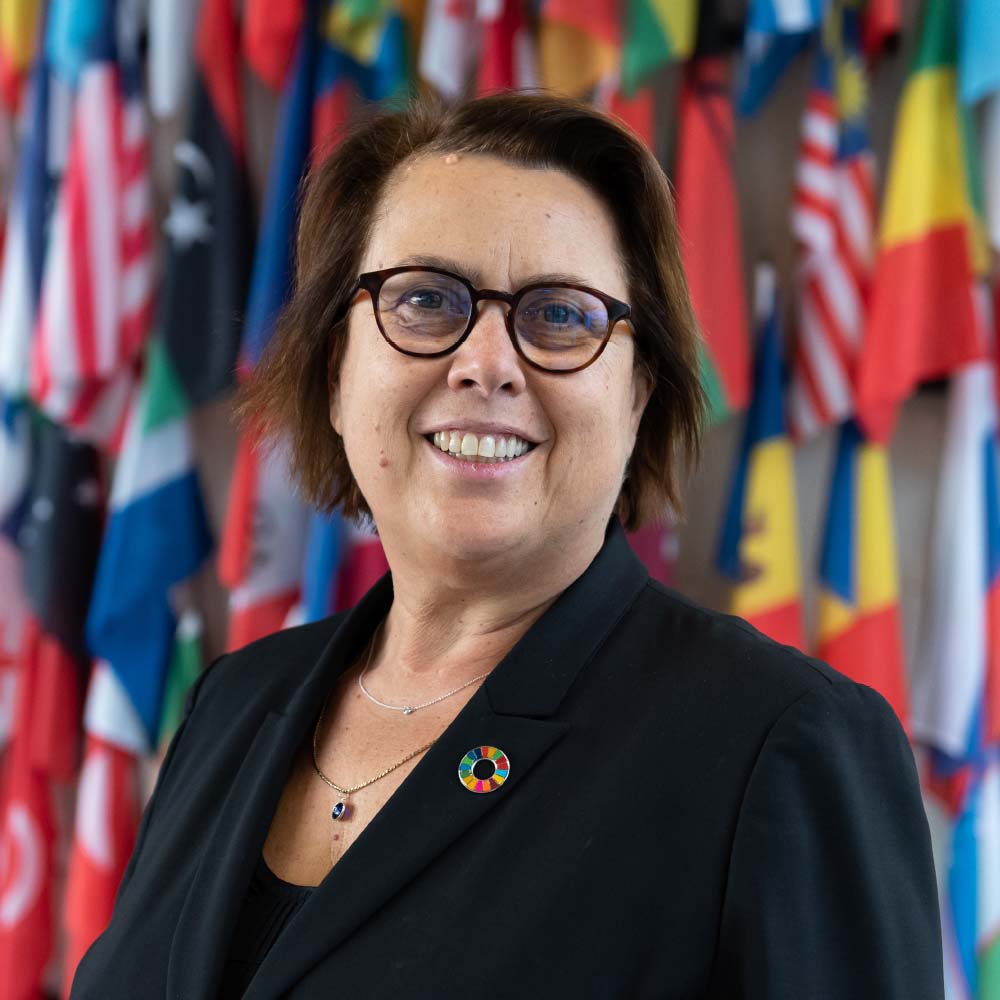 Simonetta di Pippo, Director
Interview
More than half of the United Nations Member States are still yet to have their first satellite in space… UNOOSA serves as the gateway for individuals and teams from UN Member States to access state-of-the-art facilities to help expand and deliver on their space ambitions.
The ever-growing space sector, encompassing more new actors, emerging actors, and contested fields, all impact the sustainability of the space sector itself. The population of debris keeps growing and with it the risk of in-orbit collisions. We must ensure future generations benefit from space as we do today… Every year, the United Nations Committee on the Peaceful Uses of Outer Space (COPUOS) – a committee facilitated by UNOOSA – gathers to review and foster international cooperation in the peaceful uses of outer space, as well as to consider legal issues arising from the exploration of outer space.
The lack of diversity, particularly gender, remains a prevalent issue through industries and sectors all over the world… We must rise to the challenge of dismantling gender stereotypes and ensure all have access to the benefits of space. UNOOSA launched the Space4Women initiative. Space4Women works to increase the female component in STEM careers and studies by facilitating access to education and career opportunities in the space sector, providing policy-relevant advice and awareness-raising, and platforms for networking and mentorship.
To visitors, particularly young members of the next generation: do not be afraid of failure. Taking risks, exploring our world, and learning from failure are part of life and help advance ourselves individually and collectively. Our Earth is unique and fragile, and we have a moral imperative to protect it. Your actions determine what happens next, and now is your time to be the change you want to see.
Together, we can rise to meet the challenges we face today and secure a bright future on this planet, our home, we call Earth.