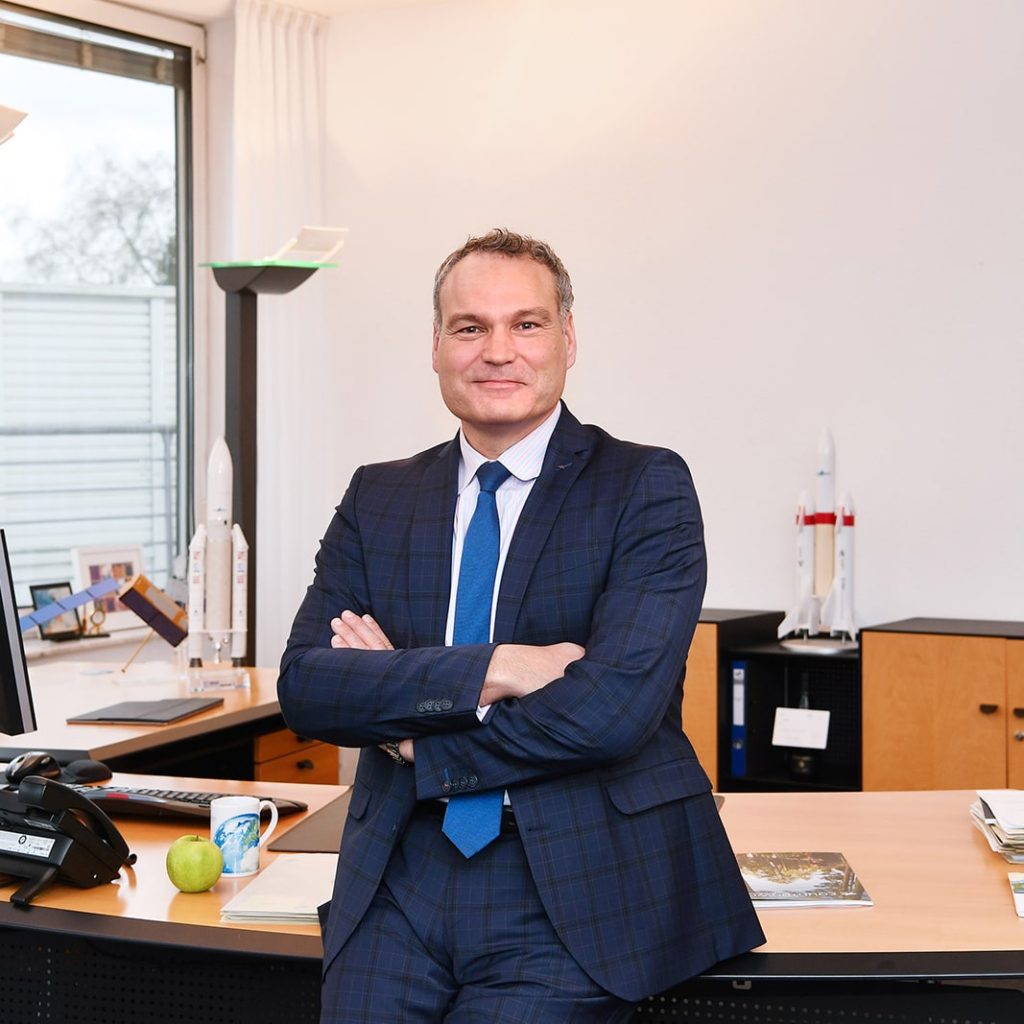 Walther Pelzer, Director General
Interview
For Germany, space projects and missions are an important way to tackle today's society's big challenges like climate change and food security. They help to develop new technologies and foster competition among industries, while enabling us to take part in cutting-edge missions, increase our own and our partners' security, and inspire younger generations to take up science and technology. Our goal is to put the German Space strategy into practice and to represent Germany within international organizations such as ESA. We perform many of our missions with our ESA partners like NASA and JAXA but in multilateral partnerships with other international organisations. Increasingly we accompany nations that are just setting out into Space.
Our vision of sustainable development is twofold: how we do Space and why we do Space. Why we do Space is outlined in our Space strategy. Essentially, we reach out to Space to make lives on Earth better and more sustainable while selecting Space projects and missions to provide answers to questions related to global challenges and to social, economic, and scientific objectives. The German Space strategy, for example, focuses on Earth Observation which provides critical data to help us draw up a comprehensive and global perspective on our changing planet. This data is crucial in policy making.
Sustainable development also includes Space. We therefore encourage innovations like green propellants, debris removal projects, and debris avoidance technologies.